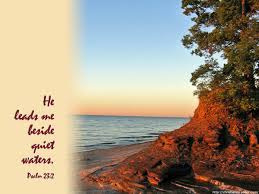 Looking for christian work at home opportunities? Admittedly, legitimately work at home opportunities may not be the easiest thing to find, but I can certainly tell you how you can access a few great opportunities that would allow you to do just that.
Below are three options:
You can write content for christian websites
You can do paid surveys online
Start your own online business.
Okay, so option #1 and #2 are fairly straight forward to do, but how do you go about accessing option #3? Is that the question you are asking yourself?
Option #3 is all about you creating your opportunity, and more so the opportunity that you would be passionate about. It would be better for me to use an example to illustrate, so here goes. Let's say you like music. No, you love music, and it's something you might like to share with others. This could include playing an instrument or instruments, singing etc.
The fantastic thing about the internet is that you don't need to have an actual physical space to do this, because you can share your information with others online. But you need to have a website to do that.
Where does the income earning come in?
---
Earning income comes in when you access the appropriate affiliate programs and place their links on your website. When your visitors click on the affiliate links on your website and purchases something, you get a commission, because you just helped that company sell their product.
For example, lets say you had an affiliate link for Jam Play (guitar lessons) on your site and someone purchased that product via your link, you just helped Jam Play sell their product so they pay you a commission for doing that.
Amazon.com is another affiliate program you can access as well. Sticking with the guitar example, you can write reviews about products on your site from guitars to tuners to pics, and have relevant links for individuals to access and purchase these items.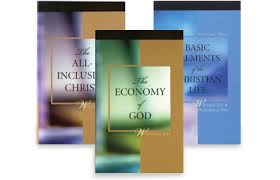 If music is not your thing but you want to do something inspirational and motivational, the same principle applies; all you need to do is find the right affiliate programs to compliment what you want to do. For example, Amazon.com can provide a great start for you with the variety of inspirational books and items that they carry.
There are quite a number of affiliate programs out there so you don't need to worry about that.
Let's Review
Know what you want to do; that's referred to as picking a niche
Set up your website
Find affiliate programs that would compliment your website. For example, if you are into playing the guitar, Jam Play has a great affiliate program you can access.
Get traffic to your website
Earn commissions when your visitors purchase products from the affiliate link on your website.
But I don't know how to build a website!
---
That is not even a problem, because at Wealthy Affiliate (WA) you can do that in seconds. WA uses a step-by-step, video-based approach to get you started towards online success, and you can start this today, absolutely FREE. That's right you can create your free starter membership and get started today. Check out our membership options below. To learn more about Wealthy Affiliate and see what the members are saying, you can access my review here.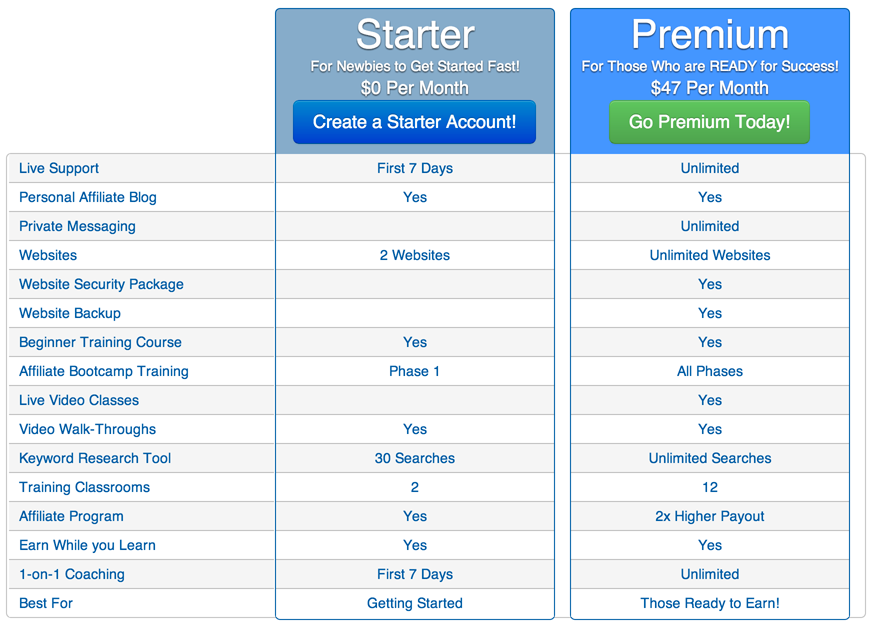 As you can see, you'll have access to everything you need to build your own christian work at home opportunity.  If within seven days you want to change your membership option, you can access your special bonus and pay just $19.00 for your first month of premium membership.
Think of premium membership as your rental and utilities for your business, for which you are paying $47.00/month to run your business. Sounds incredible right? But that's what it is and you can see all the great things that come with it. Wealthy Affiliate is literally your one-stop-shop for your christian work at home opportunity.
I encourage you to access your first free lesson here and you'll see the potentials and possibilities to following your passion to online success and building your own dream business.
I want to hear from you after you've checked this out because I want to know what you think about what I've shared here with you.
To your success
Sincerely
Vanessa