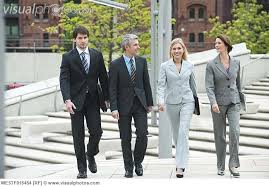 Articles on health and fitness abound, and I think that one reason that might be is because people realize how important our health is to us. According to Weiten (Adjustment in the 21st Century) "a great deal of evidence suggests that there is a link between exercise and health."
Let's face it, if we don't have good health, we can't work and earn a living as we might like to, and we may not be able to engage in the activities that we may like to. Which is why we have to be cognizant of the fact that our current health and fitness habits can influence our future overall health and fitness.
As a result, learning how to stay healthy in light of today's fast pace and technologically advanced society is important, and even more important if you sit for a number of hours during the day; if you have a desk job, or you're a couch potato; watching way too much television or playing video games.
Too Busy To Exercise?
I know that with everything going on in our lives, it seems as if we have no more room or space in our day to add an exercise regimen. But remember, good health is what is allowing you to engage in all the activities that you are currently enjoying, and I am sure you would want to keep it that way for a long time to come. If you don't already have a gym membership, I am not suggesting that you go out and get one, but consider making a small but powerful step toward changing your daily routine.
Therefore, what I would suggest, is that you take a good look at your activities and schedule and ask yourself, where can you fit in at least 5 minutes of walking, a few times a day. Yes, that's right, walking, 5 minutes, a few times a day. In case you have not heard, walking is the superfood of fitness. 
Benefits of Walking
According to fitness experts, while walking may not be as trendy and sexy as other fitness activities, exposing our bodies to the daily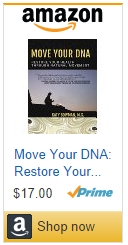 movement of walking and having an active lifestyle, trumps workouts and weekend warrior games. Scientist and author of "Move Your DNA", Katy Bowman, suggests that similar to dietary nutrients, movement, which is so easy to do (as you can do this virtually anywhere) provides that "movement nutrient" that the body needs. As Bowman rightly states, "It's a lot easier to get movement than it is to get exercise."
For some people, devising an exercise program can be difficult and can often come to naught. It can be time consuming and your initial attempts might not be as successful as you'd hoped. According to Leslie Sansone, many people believe that spending grueling hours at the gym is the only way to fitness. However, a recent research study done by Indiana University scientists, suggests that "three five-minute walks done throughout three hours of prolonged sitting reverses the harmful effects of prolonged sitting on arteries in the legs."
How Long Have You Been Sitting For? 
According to the study which was published in Science Daily, "American adults sit for approximately eight hours a day," and the impairment in endothelial function is significant after just one hour of sitting. It is interesting to see that light physical activity can help in preventing this impairment." So if you sit for long hours at your job, whether that job is online or offline, then you know that you are not doing yourself any favors if you don't put a bit of walking in there.
While walking won't give you everything, like strength training for example, it's simple, easy and a very good place to start. So what does the American College of Sports Medicine (ACSM) recommend? About 7,500 steps; at least 150 minutes of activity each week. That's 2 hours and thirty minutes of exercise for an entire week! Think about it.  How much time do you spend watching television, surfing the internet, on social media, or even at your desk, without moving? Most likely more than 2 hours and 30 minutes in one sitting.
Walking: a Simple Lifestyle Change to Better Health
Don't you think it's time to "Move Your DNA" and "restore your health through natural movement?" Start by simply walking, as walking provides the movement to keep that circulation going throughout the body. Check out Katy Bowman's humorous, passionate, and scientific guide. Bowman's book is an easy read, has a kindle version and the customer reviews have been great. The book contains "corrective exercises, habit modifications, and simple lifestyle changes we need to make in order to free ourselves from disease and discover our naturally healthy, reflex driven selves." No gym membership fees required!
Make your best effort and try not to dig an early grave for yourself. I encourage you, do the right thing as far as your health is concerned. Start small with your 5-minute walks and add a few things as you go along. According to Weiten, regular exercise has many physical and psychological benefits that promote increased longevity. Our health is one thing that we should not take for granted. Think about how much you can accomplish living a happy and healthy lifestyle.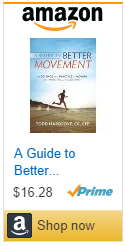 Another Great Resource to Help You Start Moving
Another great resource that can help you start moving again, is "A Guide to Better Movement: The Science and Practice of Moving With More Skill and Less Pain", by Todd Hargrove. "A resource for movement professionals, athletes, chronic pain sufferers, and anyone else who wants to move better and feel better." The kindle edition is also available for this book. This easy to follow guide is full of great information and more importantly, it's based on current research.
Todd is a former attorney who suffered from back pain and started studying how to "move better with less pain." After getting some great results, he quit his law job, became a body worker, and is now sharing what he learned via his website and his practice in Seattle. Click on the link to learn more about Todd.
I hope this post provided some useful facts and ideas to you and I would love to hear from you so feel free to share your experiences, comments or questions in the comment section of my website. My last words to you. Start Walking!
Here's to better health
Vanessa