Looking for ways to manage your credit card payments? No doubt, having a credit card can be an expensive little venture all by itself. Sometimes the interest to be repaid can add up to the same or more than the initial principal sum. Whether it's from Walmart, Victoria's Secret, Best Buy or a Bank, here is my unique take on how to manage your credit card payments.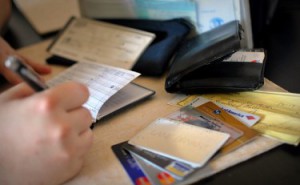 Now, this post is a bit long but that's only because I wanted to make sure that I covered the important areas for you and you can get through it in a few minutes.
Essentially, what I will share with you are some important things you need to pay attention to when you "own" a credit card, so you can manage it better.
I will also share with you how I manage my own and how I get my credit card to pay for itself and a few other things. I can honestly tell you that I have not paid interest or late fees since … I can't remember how long now. I think I must have paid interest maybe once or twice, when I first got my credit card, then I got wise. So it's been a number of years.
While you need not worry about calculating credit card payments since that's already done for you, it helps to know how this is done, especially in relation to interest payments so it's important that you read the fine print from the institution from which you are getting your card from.
For most people, making interest payments on credit cards can be a pain in the…, well you know where.
Get 10 Free Lessons: Learn How To Make Money Online
Additionally, Banks have not been paying any great amount of interests on CDs or saving accounts for a long time now but they sure are making tons of money.
One question I would like you to consider is "How much do you think YOU have added to your Bank's (or credit card issuer's) profit margin, by way of interest payments and late fees?"
Like I said before, I haven't for a long time. In fact, the way I use my credit card, it actually pays for itself and a few other things. I promise I will tell you how I do that but before I get into that, there are a few more important points I would like to bring to your attention concerning managing your credit card and the associated payments.
What You Need to Know and Do When You "Own" a Credit Card
Important things to note:
1. How you use your credit card is important. Lets' face it credit cards are super convenient and beneficial, especially for those big purchases and when cash is not easily accessible. However, you have to be careful how you use it, because those purchases, as small as they might be, can add up very quickly.
Before you know it, your credit card bill is bigger than you anticipated. This is important especially around the holidays, when we may go a bit overboard with purchases.
2. Monitor your spending. This is important, especially if you are on a limited budget. If this is the case, then spend wisely and not wildly. Remember, this is borrowed money and YOU have to repay it.
Believe it or not, YOU have the power to determine at what cost you repay this borrowed money. Are you going to repay $800.00 at $800.00 or are you going to repay that $800.00 at $1,000.00 in the long-run? So keep a checklist if you need to.
3. Meet your payment deadlines. You can't pay your credit card bill when YOU want to or when it's convenient. For example, I have a colleague who did that and she could not understand why her payments were not decreasing more substantially. Well I had to set her straight on the matter. Eventually she cancelled that particular card.
The thing is, when you miss your payment deadline, in most cases, a late payment fee kicks in. The amount of this fee can vary depending on the institution that issued your credit card.
How to Manage Your Credit Card
If you can find a credit card with no late payment fees, fantastic, but if you can't then you need to meet those deadlines. The point below will reinforce why you want to meet your credit card payment deadline.
1. Make more than your minimum payment.
While minimum payments look good on paper, they can be detrimental to your financial health. Here's the psychology behind minimum payments; it's a small affordable sum and you still have money for "other" things.
However, the less you pay (minimum), more interest gets tagged on to your outstanding balance. Who is making the money here? It certainly isn't you. If you can afford it, make more than your minimum payment to reduce the amount of interest.
2. Avoid late payment fees.
Late fees can add up and if you are paying the minimum amount on what you owe, worst yet. Paying a minimum amount simply allows the bank or credit card Company, to add more interest on outstanding balances.
So you're paying minimum and you are paying late, do you see what I am getting at here? Are you seeing the increase in interest here? You are robbing yourself and adding to the coffers of your creditor of financial institution.
Think about what you could have done with that extra money, as opposed to paying it to the bank or credit card Company. So, "How much have you spent on late payment fees?" If none, then that's great.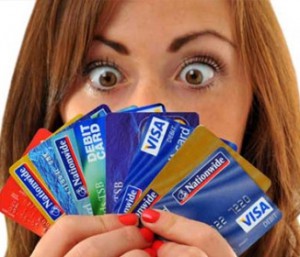 3. Exercise some restraint.
The excitement of having a credit card can wane all too soon as it can be overshadowed by the repayments to be made so exercising a bit of discipline; self-restraint, is important.
You may also want to have a plan concerning how you would use your credit card. Would it be for emergencies only or otherwise and be clear on what constitutes an emergency; a new dress to hang with friends versus a hospital bill? Restraint applies regardless of where your card was issued from.
4. Having a co-applicant or joint credit card.
This is also an area that has to be managed, since it's an additional charge for the card and you are the primary cardholder and as such, YOU are liable for the transactions made by your co-applicant.
If your co-applicant is a teenager, then you need to be upfront concerning what the credit card is for and how it should be used. Even if it's an adult you should do this as well and discuss payment. While this may be beneficial in some cases, it might also be a good way to ruin your credit rating.
5. Membership fees.
Some people have more than one credit card because they may want to have one for emergency use only. Having two credit cards, you may have to pay two membership fees.
Depending on the financial institution and the type of card, a membership fee may be attached to it or the fee may be waived for the first year or so. Ask yourself if two cards are really necessary or can you cancel one and get an increased credit line for the other? If it is absolutely necessary to have both then that's okay once you can afford it.
6. Distinguish between needs and wants.
Catering to our needs keeps us alive, while catering to our wants allows us to fulfill a desire we may have for something. Food meets a need; hunger, a ski jet meets a want; it fulfills a desire to do something.
We don't need to have everything we want, we were living without it before as opposed to if we don't eat; we won't survive for very long now will we.
Those are the key points that I think are really important in managing your credit card and payments now I'll share with you how I use and manage my credit card and how I avoid paying interest and late payment fees.
Get 10 Free Lessons: Learn How To Make Money Online
How I Use and Manage My Credit Card Payments
#1. One Card Meets My Needs
I have one (1) credit card for which I pay an annual membership fee and I get bonus points based on my purchases. Now it makes sense, the more you purchase, the more bonus points you get. Well yes, but you still have to be careful with it and not get carried away, since this is borrowed money and it has to be repaid.
While I am on this point, an added word of caution to you. At times, some Banks may have competitions for credit card holders, in which you have the opportunity to win the amount of money you spend during a particular time period.
Of course the more you spend, the better your chances of winning and getting the entire amount credited. However, my question to you is this "Have you ever won the lottery?" No? That's the majority of us. Then leave these competitions alone if you ever come across them.
Like the lottery, this is a game of luck and chance and you are not guaranteed to win anything but heartache when your credit card bill arrives.  But guess what, the Bank just got a bit richer by all those individuals who entered thinking they could win. "A word to the wise is sufficient." Let's get back to the narrative.
#2. I Use My Credit Card Mainly For The Things I Need
Most of the times I use my credit card for things I need; things I would have to spend money on anyway, like groceries and other bills. Occasionally, there are other bills like clothes, shoes, or a restaurant dinner bill, not a fast food bill, KFC or the likes of those, but an actual restaurant where reservations are required.
Don't skip over that word "occasionally" because that is important. That's where the restraint comes in.
#3. I Make My Credit Card Payments On Time 
I make sure I pay my credit card bill on the due date, on occasion sometimes before, depending on the circumstances. So those late payment fees do not apply to me.
#4. I Cover The Entire Expense
Another key principle for me in managing my credit card is, whatever amount I am spending, I have to be able to cover or repay the entire amount when that credit card bill comes due.
So on occasion my credit card bill might consist of expenses related to groceries, utilities, and restaurant or clothes and shoes, and I make sure I cover that expense.
By paying the entire amount, I avoid minimum payments and interest. I know this particular strategy may not be convenient or affordable for everyone but here's how I look at it.
I have to spend money on the things I need anyway (groceries, utilities etc.) so that money is there and I don't spend it otherwise.
Using my credit card this way allows me to accumulate bonus points that I can also use to buy other things that I want or need, as I have a wide range of merchants to choose from who accept these bonus points.
Sometimes I take a break from using the credit card at the grocery and simply use the bonus points.
Of course there are exceptions to this rule. For example, an emergency might crop up and depending on that bill, repaying it might take a bit longer. However, I have not had that experience thus far and I am grateful for that.
In addition, there are certain times I anticipate a higher repayment especially around the holidays, like Christmas for example, or a birthday gift for someone. But like I said, whatever I spend, I cover the entire amount on time, to avoid paying interest and late payments.
Why I Pay The Entire Amount On My Credit Card?
You might be thinking that I should save my money as opposed to paying off my credit card in full each month but here's another reason why I do that.
I do save money, however, the bonus points I accumulate, is way, way more than the interest the bank pays on my savings account and these points more than cover the annual membership fee for my credit card. So the way I use my card, it actually pays for itself.
Additionally, the interest the bank pays on savings or CDs is negligible compared to the interest that gets tagged on to the outstanding balances on a credit card.
So there you have it, my unique take and strategy for managing my credit card and the payments. The key is managing the expenses and not getting carried away, overindulging or splurging, okay so splurge once in a while. 🙂
I hope that what I have shared with you has been helpful and can in fact help you do just that, manage those pesky credit card payments.
Get 10 Free Lessons: Learn How To Make Money Online
A Great Saving Tip For You!
Since I touched on the subject of saving, here's a tip to increase your savings for the year or to accumulate a tidy Christmas fund. My sister actually found this online and I think it's a great way to save.
For the 52 weeks in the year, if you can, try saving the corresponding amount of money for each week. For example, for week one save $1.00, for week 2 save $2.00, for week 3 save $3.00 and so on. By week 52 you would have saved $1,378.00! Cool, right?
If you were adding this to a savings account in a bank you may have accumulated a bit of interest on it. Just a bit, since we know Banks aren't paying any great amount of interest.
Regardless of whether we are a parent, student, or business person, we can all benefit from having a little extra fund to access and if that extra fund is coming from a credit card then use it wisely. Okay?
Are You Interested In Earning Some Extra Cash From Home?
One last thing I want to share with you is an opportunity for you to earn some extra money from the comfort of your home. No CREDIT CARD required to get started! Register for free right here and check it out.
See what the other members are saying about this fantastic opportunity and if this is something you can utilize for your benefit. Actually, why not access a few free lessons without registering and check it out? See how it can work for you.
Once you're satisfied, and you think this is something that can help you meet your financial goals, then complete your free registration and meet me on the inside and I'd be happy to help you earn that extra money from the comfort of your home.
If you have any questions or concerns about anything I have posted here, please don't hesitate to drop me a line. I look forward to hearing from you.
To your success
Vanessa