Never be without a Book!
What is the Kindle Reader? The Kindle Reader is an electronic device that allows you to read E-books. The Amazon Kindle enables users to shop for, download, browse, and read not just E-books, but magazines and other digital media via wireless networking.  Whether you love reading or not, the Kindle Reader is an extremely convenient way to have access to books you'll want to read or need to read. The Kindle represents an opportunity for you to never be without a book, whether it's for pleasure, or otherwise.
About The Kindle Reader
According to Wikipedia, Amazon released the first Kindle on November 19, 2007 and it was sold out in five and a half hours and the item remained out of stock for five months. As one reviewer suggests, "the kindle is probably the one to beat."
Although the Kindle reads like a book, it's much more than a book.  The Kindle Reader is pretty convenient, compact, lightweight and easy to handle. Added to that, your pages won't blow with the wind even if you are reading where it's a bit windy.  Sometimes when you're reading a book, the pages can stick together. Well, with the Kindle Reader, when you're ready to turn your page, you simply tap the side of the screen or swipe the screen with your finger to go on to the next page.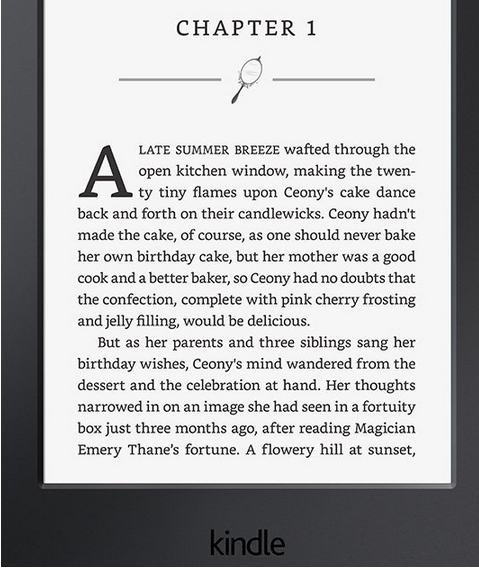 Whether or not you are an avid reader, one problem you won't have to face, is finding space for all those hardcover or paperback books you've been purchasing over the years. That's one less thing to worry about with the Kindle Reader, since the device allows you to download the E-books you want to read, without worrying about the need for physical storage. If at any time you need extra storage for your device, you can always get an SD memory card, to add more memory. Pretty convenient if you ask me and a very simple process.
How The Kindle Got It's Name
Branding consultants Michael Cronan and Karin Hibma, suggested the name Kindle. Since the term (kindle) means to light a fire, they felt it was "an apt metaphor for reading and intellectual excitement." I must admit, when you think about this device, there is a bit of excitement to it.
The Kindle has gone through quite an evolution over the years; getting better and better with each subsequent change and the Kindle Reader has been rated as one of the best devices for reading.
Check out a few of it's features.
Apart form being easy on the eyes; it reads like real paper, no screen glare.
With a Kindle reader you can: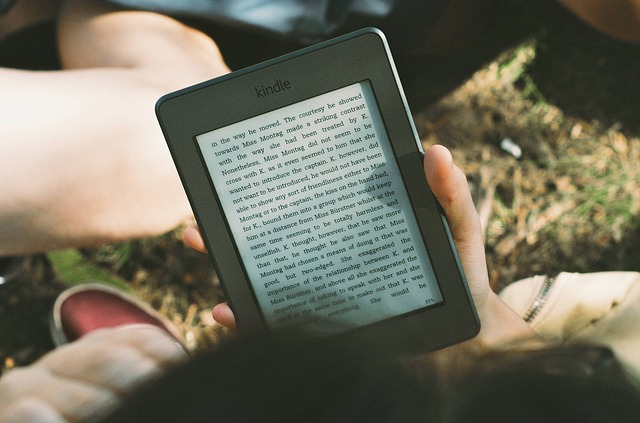 Take and share notes
Read comfortably with one hand
Flip through without losing your place
Adjust your text size
Translate passages to another language
Share with friends
Backup your entire Kindle library free in the cloud
These are just some of the features and a single charge can last up to six weeks, depending on how much reading you do per day.
Sometimes you don't really want to carry a book with you every where you go, so the kindle reader is a great choice. The fact that it's slim and lightweight, it's a great item to use to pass time if you're waiting on someone.
For example, if you're heading to the bank, you can take your kindle with you and read in the mean time while you wait to be served. Or while taking the bus or train to work, you can catch up on reading your favorite book or even build you vocabulary. 🙂
Cost of Kindle E-Books
You can pay as low as $.99 for an E-book! Plus, there are some that you can access for free. Now $.99 won't always be the standard price. But E-books are relatively cheaper than the printed book; paperback or hardcover.  On Amazon.com, there are "over a million titles priced at $2.99 or less, and over 2 million titles that are $9.99 or less."
You also have an option to download a sample of the book you're interested in, before you actually purchase it. It's also a cool way to get your kids involved in reading as well, building their vocabulary. If they are reading and they bump into a new and difficult word, they can look it up right there and then and add it to the vocabulary builder that's on the device.
Overall, I'd say go for it. Choices include Kindle Voyage, New Kindle Paperwhite, Kindle, and Kindle for Kids Bundle. Buy once, read everywhere!


Related Articles:
What is Amazon.com Really About