If cricket is your passion, then Cricinfo.com can help you cash in on that passion! Cricket has been an international sport for a long time now and it's history is an interesting one.
While the game of cricket is popular, it's played more frequently in these 12 countries; England, Austrailia, Bangladesh, India, Pakistan, Sri Lanka, New Zealand, Ireland, the West Indies (fondly known as the Windies) South Africa, Zimbabwe, and Afghanistan.
Even though the International Cricket Council (ICC) has a total of 104 members, the 12 countries mentioned above, are full members who participate in Test Matches, while the other 94 are associate members. 
However, it's important to point out that the Windies team does not represent one country but is made up of players from various Caribbean countries.
Other popular international cricket teams include Canada, Nepal, Hong Kong and a few others. Maybe the increase in popularity of the game stemmed from the introduction of the T20 version who knows.
Texas billionaire Allen Stanford's desire to make the West Indies the best cricket team once again, saw the introduction of the T20 (20/20) version of the game being introduced in 2006. Twenty 20 was designed to be played for entertainment and to capture the interest of the American audience.
While this version of the game is immensely popular, it's unfortunate that its creator Allen Stanford is not free to enjoy it. But that's a different article all together. But let's get to the real reason why you are here; to learn more about Cricinfo.com and how you cash in on you love for Cricket!
Related: How to make money doing what you love
What is Cricinfo.com About
Located at http://www.espncricinfo.com, Cricinfo.com was set up in 1996 and is the world's leading cricket website. Followed by millions around the world, Cricinfo.com is a part of ESPN, the worldwide leader in sports that provides sport content for a variety of platforms globally.
Unless you are not into sports, who really does not know about ESPN? But just in case you did not know, ESPN is the "leading multinational, multimedia sports entertainment company" that features "the broadest portfolio of multimedia sports assets with over 50 business entities."
With ESPNCricinfo.com you can get cricket news from your TV and even on your mobile phone. They are making sure that you are covered and that you don't miss a minute of your favorite sport! The vision of ESPNCricinfo.com is to be the world's number one cricket media company!
Crickinfo.com's mission is to "connect people to their passion by informing and entertaining cricket lovers around the world!" The objective is to provide the most accurate, complete, innovative and accessible global source for cricket content. So whether it's finding out about your favorite cricket team, scores, or players, then Cricinfo.com has got you covered!
Related: My Blogs Earned Over $100k Part-Time in 2018
How You Can Cash In With Cricinfo.com
As mentioned, Cricinfo.com is a part of ESPN so ESPNCricinfo employs hundreds of people across India, Australia, South Africa, Sri Lanka and London. You are probably thinking what if I don't live in any of those countries, how does this help me?
Well, hey, don't worry if you are not in any one of those locations because we've got a great Crickinfo.com alternative for you! That means you can still cash in on your passion for cricket!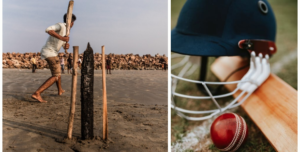 However, for those of you who live in the above locations, ESPNCrickinfo.com's focus is on hiring professionals from a variety of disciplines including Technology, Sales, Editorial, and Marketing. At ESPNCricinfo, they understand that people are their greatest assets so recruiting and retaining the best employees is one of their primary objectives.
That's why they offer a work environment that is exciting and one that encourages creativity, initiative and professional growth. So if cricket is your passion, a career with ESPNCricinfo just might be worth your while.
Benefits include:
Health; health and accident insurance programmes
Paid Holidays
Superannuation; provident fund and gratuity benefits
Referral Bonus Programme; as an employee you can refer your friends and family to work at ESPNCrickinfo.com and earn a bonus payable after 90 days of successful service by the referred employee.
If you want to experience a career like no other, then make sure to search the jobs at Cricinfo.com. Even if you don't live in those locations, it could be worth your while checking it out as companies expand all the time and your field of expertise just might be what they need.
Cricinfo.com Alternative
Okay so let's be realistic. Everyone who applies to work at ESPNCrickinfo.com may not get the job but that does not mean that you can't cash in your passion for cricket. You can share your passion for cricket by having your own website about cricket! Doing something like that gives you more flexibility and can also be financially rewarding in a big way.
With your own cricket website you can share news and views about your favorite cricket teams, players, or tournaments and cash in big time!
Given the popularity of cricket, setting up your own cricket website could become immensely profitable for you. But that depends on you and whether you are willing to make the effort or not. With your own website you can have multiple sources of income and you can even compliment your website with it's own online store! Are you seeing the possibilities here?
Even if cricket is not your passion but something else is, you can do this!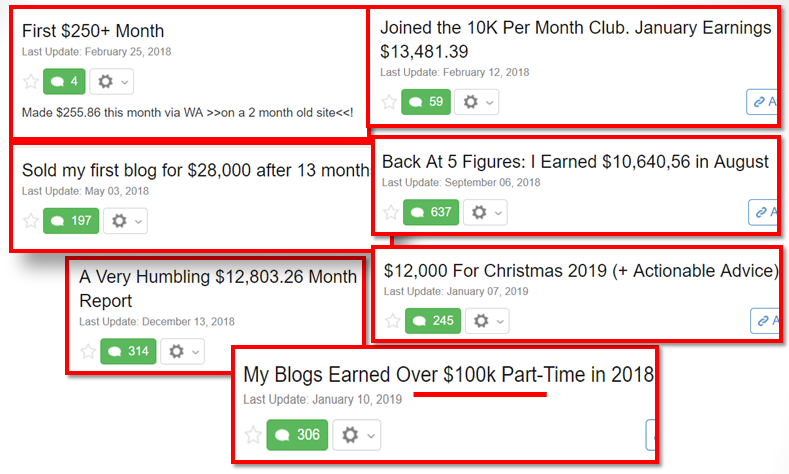 All you need to do is learn what to do
However, you are probably thinking that you don't know anything about creating a website and making money with it. Well, that's an easy fix, really. All you need to do is learn what you need to do to make that happen. Think about it. There are plenty of things you did not know how to do before but you took the time to learn how to do those things. This is the same.
These days it's easy to set up a website and you don't need to have any technical expertise to do that. A few clicks of a mouse and that's it.
If you think that a few mouse clicks might be too technical or you don't have the time but this sounds like a grand idea, then you can get yourself a done for you cricket website! Human Proof Designs will build you your own special website and run it for you if you don't have the time. People all over the world are using websites to make money from the comfort of their home, so why not you too?
Having your own cricket website is a great way to create an additional source of income in your spare time. There are so many cricket fans across the globe that doing something like this is a no-brainer.
So if you are interested in learning more about how to make money form home doing something you love then click here to get started absolutely free!