MOBE, BBB & The FTC: OMG! Hope you didn't fall for the hype
MOBE, BBB & The FTC: OMG! MOBE (My Online Business Empire) reviews and the complaints to the BBB (Better Business Bureau) proved too much for it to be seen as a legitimate online opportunity, so the FTC had to step in. But it's not over yet. Even so, we hope you did not fall for the hype the way some others have.
What is MOBE?
MOBE (My Online Business Empire) was launched in 2011 by Matt Lloyd, a/k/a Matthew Lloyd McPhee, a/k/a Mathew Lloyd, and was later re-branded as My Online Business Education in 2014. MOBE is supposed to be an online education program that would teach consumers how to launch their own online business and generate substantial income, using a 21-step system.
Alternate Business names include:
MOBE Pro
Mobeprocessing.com, Inc.
My Online Business Education
My Own Business Education
According to the owners of this business, they've got a "proven" system for making money easily and quickly via internet marketing which they will unveil to those consumers who pay to join their program. However, most people, who spent their money to learn the alleged 21-steps proven system, are still waiting to:
Find out what that 21-step proven system
Recover and or make any money from their so-called training and investment.
I get it. Sometimes you make an investment into something and for a number of reasons the investment just may not pan out. But MOBE is something different altogether. It seems that the intent really wasn't to teach a system at all but to take advantage of unsuspecting individuals.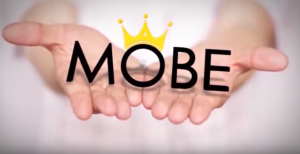 How MOBE Works?
While MOBE purported a "business education" program called "My Online Business Education," some evidence suggest that business education was not really what they were all about. According to FTC, MOBE:
Targeted a particular group of people,
Took their money,
Reneged on refunds and
Used high-pressure tactics to induce consumers to buy various membership level packages.
To get started you have to pay $49 to join. Then you fork out any thing between $497 – $2,497 and above with the promise that you'll reap a substantial return on your investment.
According to My Online Business Education (or whatever they refer to themselves), investing in higher levels of memberships will allow you to reap much more benefits. But the higher the membership the more costly it is. It is reported that some consumers lost as much as $60,000 or more to MOBE.
Leaves you speechless doesn't it?
Video: Watch Matt Lloyd explain what MOBE (My Online Business Education) is all about.
https://www.youtube.com/watch?v=dqUzV8J_2Rk
After watching the video, you might conclude that MOBE is more for experienced online entrepreneurs. Hey I don't know. But I'll tell you this, for sure, as an experienced online entrepreneur, I won't even consider getting involved with this.
So what Happened with MOBE?
Well, clearly they thought that it was okay to take advantage of people doing what they were doing. But some people decided that enough is enough! In no way were they about to let MOBE get away with what they were doing and rightly so.
As such they complained to the BBB (Better Business Bureau) about what MOBE was doing. The complaints were significant enough to influence BBB to issue a warning to consumers and for the FTC (Federal Trade Commission) to file a motion to stop MOBE from operating. YES!
Check out the snapshot below and you'll see the persons and entities that the lawsuit has been filed against. Clearly MOBE has been busy expanding its reach into consumers' pockets.
MOBE & The FTC
I must say that operations like MOBE give a bad name to what having an online business is really all about. Clearly the individuals involved here were more concerned about filling their own pockets as oppose to offering a legitimate online opportunity.
"In the lawsuit, the FTC alleged that the defendants operated a fraudulent internet business education program called "My Online Business Education," or "MOBE," through which the Defendants claimed they would reveal a "simple 21-step system that will show consumers how to quickly and easily start their own online business and make substantial income.""
But learning those 21 steps came at a very high price and their consumers are still waiting to see the infamous 21-step system.
More About MOBE & The FTC
Check out what they were doing, that resulted in their operations being listed as fraudulent.
"The FTC further alleged that, contrary to the Defendants' representations, "the vast majority of consumers who join the MOBE program and purchase . . . costly MOBE memberships lose money."
"According to the FTC, this "internet business" that consumers are taught to launch in Defendants' program is nothing more than buying costly MOBE memberships for thousands of dollars and recruiting other consumers to pay thousands of dollars to purchase those same memberships. The FTC further alleged that by operating the business in the fashion they operated it, the Defendants violated Section 5(a) of the FTC Act, 15 U.S.C.A. §45(a)."
OMG! Looks like a pyramid scheme to me.
This is like Empower Network all over again. If you've never heard about Empower Network then you can read about it here.
When all you do is pay money then recruit other people in order for you to make money, then something is up with that. That's what I would call a Bernie Madoff special and we all know how that turned out.
If you were a member of MOBE then you have my sympathies. I am sure that that was not the way you wanted to start earning an income online, with your own online business. But don't disregard the experience because now you know how to spot a scam online.
Is MOBE a Scam?
Heck yeah!
But don't take my word for it. According to the FTC, My Online Business Education, or My Own Business Education, … is a scam based on how they operated. Check out the snap shot below.
But don't jump for joy just yet, since the entire issue has not been totally resolved. On June 26th, 2018 there will be a hearing to ascertain whether or not the TRO (Temporary Restraining Order) with regard to MOBE's operations will remain in effect or not.
Of course I would think that the FTC would argue for that. However, while the FTC and legitimate online entrepreneurs would love My Online Business Education's operations to be wound up and be done away with, the Court has to consider other arguments (written and oral) as well.
After all is said and done,
"If the Court determines that the TRO should not be extended, then it will enter an order dissolving the TRO. In that case, the parties against whom the TRO was entered will be permitted to resume their business activities. On the other hand, if the Court determines that the TRO should remain in place, it will enter a Preliminary Injunction that, in all likelihood, will be similar or identical to the TRO."
We can only hope that the latter outcome finds favor with the Court.
Looking for a better way to earn an income form home?