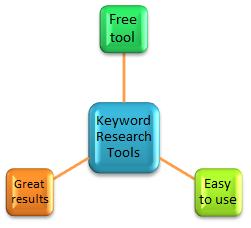 How about Jaaxy, a keywords research tool that rocks! Looking for a keyword tool to propel your online business to the next level, then Jaaxy is the keyword tool for you. Anyone who has an online business knows how important keywords are.
While some argue that you don't need a keyword tool, as you can do mind mapping, or ask your friends and relatives what they might look for under a certain topic, these techniques may be time consuming and they may not always work.
For example, if you wanted to do a blog about "Keyword Research Tool", you can use the above techniques. I'm not sure what you'd come up with, maybe more than I could in my little diagram. The problem here however, is not the ideas you might or might not have, but more so the topic itself.
What do I mean?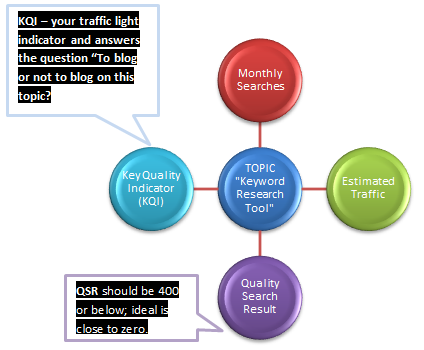 Choosing a topic to blog about could make or break your online business. While it might be a great idea to use mind mapping or suggestions from your family and friends, to do your blog about the topic "Keyword Research Tools", there are 3 key questions you need to ask yourself.
What is the number of monthly searches on the topic?
What is the estimated traffic you can receive?
Most important, how many people out there have already blogged about this same topic? (That's your competition.)
If YOU can answer these 3 questions using mind-mapping and input from your friends and family, then you're good to go. The blog gods are working in your favor. However if you can't answer these questions, then you're blogging blindly. Not a good idea.
Where's My Blog?
That's exactly the question you might be asking yourself if you don't have the answers to those 3 questions. YOU NEED TO KNOW the answers because No blog in sight = No Traffic = No Sales.
That's not what we want, we want Traffic = Sales. Jaaxy can ANSWER those questions For YOU, in a matter of seconds! TIME SAVER, hello!
Take a moment to look at the snapshot below of Jaaxy at work for the blog topic "Keyword Research Tool".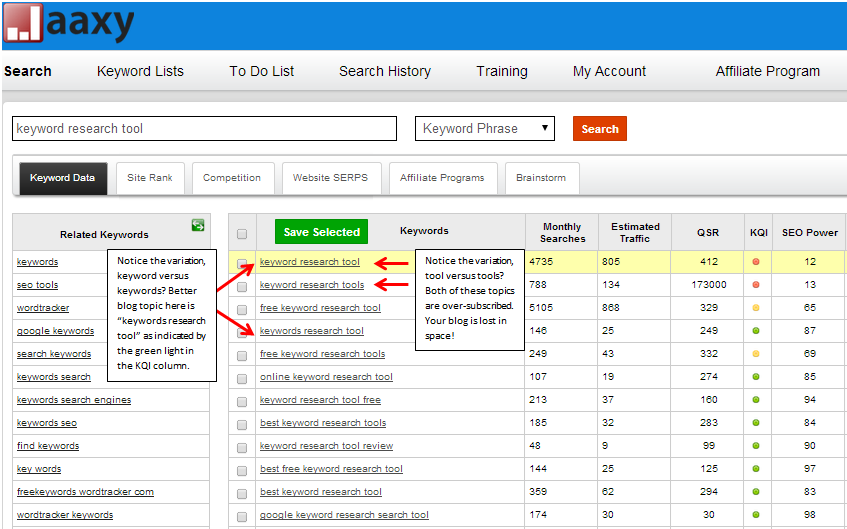 What has Jaaxy revealed about the chosen blog topic "keyword research tool"?
It has great monthly searches and traffic, but
the QSR is over 400 (remember our QSR has to be 400 or below, zero being ideal)
the KQI has a red light, and
the SEO power is extremely low (12), the higher the SEO power the better
You'll also notice that Jaaxy is not just giving you valuable information for the initial keyword, but related variations for that keyword as well. In other words, it's also giving you other possible topics you can blog on. Every keyword with a green light is a potential blog, or probable domain purchase.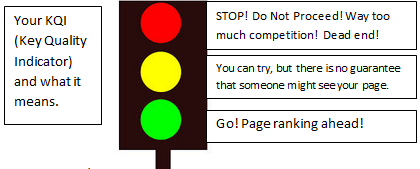 You can always use Jaaxy to double check your topic for your potential blog. For example, "keywords research tool" Check out the snapshot below. Same information as above. Blog away!

Question: would you have gotten that information mind mapping? I think we both know the answer to that question.
Let's Review
Jaxxy Keyword Tool:
Is Easy to Use
A Great Time Saver
Gives YOU Great Results; extremely valuable information that can influence the success of your business
Provides Alternatives for your blog topic
Free to Start; $0 Starter membership gets you 30 Free searches. You can earn extra searches by simply adding the affiliate link to your website.
Now it's time for you to have some fun. Try Jaaxy and see for yourself, how easy it is to use. Simply enter your blog topic in the box below, and let Jaaxy do the rest for you.
My Personal Conclusion
Jaaxy rocks! It's my play toy. I use it every time I get an idea for a blog. It saves me time and effort, and allows me to be more focused on what I'm about to do, to get the best results possible. My rating? You guessed it.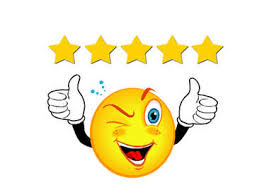 Save yourself time and effort and become a more knowledgeable and smarter marketer. Get YOUR FREE Jaxxy starter account.
I hope this post has provided you with some solid information to increase your level of success online. If you have any questions or you just simply want to say "Hi" please do so in the comment section below.
Stay well and all the best to you and yours.
Sincerely
Vanessa