Wondering how to turn a passion into a profit? Well, check this out and see just how easy that can be and how you can get started absolutely FREE! You're probably thinking, "Can I really make money doing what I love?"
Some individuals advocate that it's not a good idea to focus on your passion to make money. But the internet has made any dream possible! You can turn any passion into a profit!
The possibilities are endless. You can make money online with any passion or idea and in this post I'll share with you how you can turn your passion into a profit!
A Little Perspective For You
---
At this point in my life, I am not totally excited about my job. I am grateful for it, I like it, but I don't love it any more. While I enjoy a level of flexibility, my job feels more like the law of diminishing returns; the more I put in, the less I get out of it.
Do you feel that way about your job sometimes? Or, is it more like my cartoon buddy here?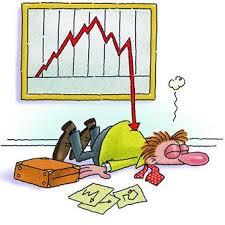 Feel free to share your story in the comment section of my site. I'd love to hear from you.
Now, regardless of whether we can stand the thought of going back to our jobs, for some of us, we have to because there may not be that many choices available, and our escape hatch is not yet in sight.
In other words, we can't just up and quit because of responsibilities and for some there may not be the financial support to do so. That's understandable.
For me I just don't want to be revising my resume at this point. That could be a chore in itself. So I took the opportunity to make my own escape hatch, doing something that I love… writing.
Writing to me does not feel like a "job". I look forward to it, to challenge myself to create something new, and to provide information to help others do the same thing I'm doing; turning my passion into a profit.
The choice I made allows me to write about what I want, when I want. So basically, I have freedom, flexibility and a self-imposed deadline. I am not waiting for someone to hire me, nor am I waiting for a submitted article to be published. These days, I 'publish' with just a click of my mouse. YES!!
Okay, I need to get a life.
So What Exactly Did I Do?
---
Well, I decided to have my own online business.  Say what???  Yes I did. 
I always wanted to have my own business. Was I thinking of an online business? Not at all. But when I came across Wealthy Affiliate, opportunities knocked, and I just had to open the door to the potentials.
How can anyone say no to an opportunity to earn extra income and realize some of your dreams a bit earlier than anticipated? Can you? Do tell.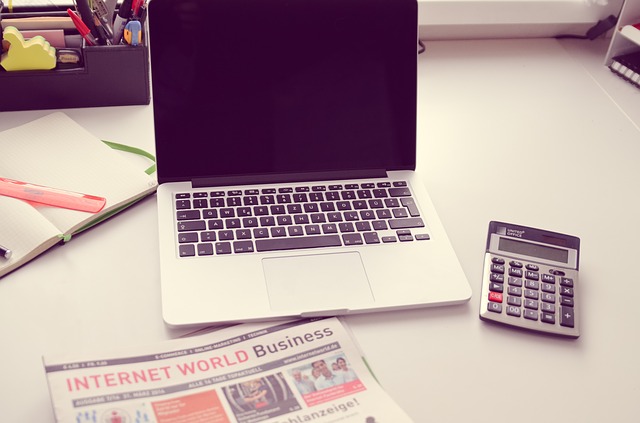 With my online business, apart from having an opportunity to create something new, I get to to test myself as well, since writing content for my website is a very important factor in this line of business.
Yes there are freelance writing jobs out there… but doing it this way, I don't have to wait for my article to be accepted to get paid. Moreover, I don't have to engage in networking to make sure someone sees my work. That could be tedious. Know what I mean? Who needs the extra stress?
I think the question you are probably asking is how do I make money doing this. Am I right?
Simple really, affiliate marketing.
I know what you're thinking.
Can anyone really make money in affiliate marketing anymore? Absolutely, and tons of people are doing just that every single day.
Here's The 411 (Information)

 
---
Businesses are interested in making money and every single individual who has access to the internet is a potential customer for them. Have you any idea how many people that is? Just the majority of people in the entire world!! Ka-ching! Ka-ching!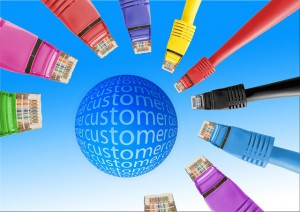 So, by being a part of an affiliate program, you help these businesses get the word out on their products or services, by simply doing reviews and/or having their link on your website.
You are like their online advertiser and these businesses pay you a commission once someone purchases their product or service via that link that's on your website.
Additionally, affiliate marketing offers a number of opportunities from which to make money online, and is considered a very lucrative area as far as online business goes and quite a number of people are making six figure incomes doing this. Why not you as well?
It's a simple process and you too can learn how to make money from affiliate marketing.
How to Turn a Passion To a Profit
Here's what you need to do to to get started: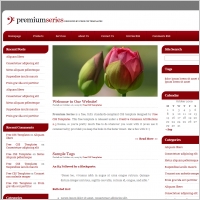 Chose an interest (niche)
Build your website
It is that simple.
Once you get started then you start building out content for your website, as well as access affiliate programs to compliment your chosen niche.
Don't have a niche or a website? Then create your FREE account  and let me and the entire Wealthy Affiliate community help you choose a niche and build your website for free in seconds.
"Your gifts and talents are the answers to someone's prayers. When you know how to identify and package what you do, you'll have a successful business."

Nick Williams, author of The Work We Were Born to Do.
What Are Your Gifts and Talents?
---
Yes, what are your gifts and talents? Is it writing, music, fishing, giving good advice about something; health, nutrition, relationships, finance? Or maybe you want to be more inspirational and motivational. Whatever that passion is, you can turn it into a profitable online business.
New millionaires are being made every day on the internet.
But you've got to choose for yourself to do this.
Even if you are not sure what your passion is, you'll be exposed to a community of people who can help you find out what you would want to do online, package it and help you turn that passion into a profit.
All you have to do is click on the "create your FREE account" enter you name and email address and you can get started absolutely FREE!
That's all you need to do.
You'll get 10 free lessons and 2 free websites.
What have you got to lose starting something for FREE? Absolutely nothing! But you won't know the potential for GAIN until you check this out.
"There is only one thing that makes a dream impossible to achieve: the fear of failure."

Paula Coelho
If that's you, then kick that fear to the curb and let us show you how easy this is. Click on the button below for a Free tour!
At Wealthy Affiliate, we are happy to help you succeed and if you have any questions or need a hand with anything, please let me know by leaving a comment. Okay?