Looking to find information about a work at home internet business? Are you wondering what it's all about and how you can get started? Or maybe you are wondering what's a legit work at home internet business you can get stared with. In any event, I'll answer your questions and I'll show you how you can start your own work at home internet business, absolutely free! Sounds good doesn't it?
Okay, now before you even get started, there are certain things you should know about a work at home internet business, if you are looking to be successful at it.
What you can expect in this post!
To find out what a work at home internet business is about. How the opportunity differs from a work at home internet job. Then I'll share with you seven (7) things you should definitely know about a work at home Internet business. At the end, you'll be able to make an informed decision as to what kind of online opportunity would best fit your needs.
If I haven't answered those burning questions at the back of your mind, then all you need to do is drop me a line in the comment section and I'll be sure to get back to you.
Ready? Okay, let's get started!
What's A Work at Home Internet Job?
A work at home internet job is simply a job you can do online. It being a job, the basic job requirements would have to be met, to ensure that you are capable of performing the functions of the job, as well as to ascertain whether or not there's a good fit between you and the prospective employer. As such if you are accessing this type of opportunity, then the following factors would have to be considered:
Dust off the old resume since this would be required to show that you are in fact qualified for the job.
You may have to do an interview; online or over the phone
You are working for a fixed salary/income
Deadlines to meet
You are working for someone
The only difference here is that you'll be working at home, as opposed to having to face that daily commute and the traffic. Okay, so that's good right?
A word of caution; be wary of "opportunities" that ask for certain personal information up front and you have no clue what the job entails. Click here to learn more about the "opportunities" to avoid.
About a Work at Home Internet Business
First of all let me just state that absolutely none of the above requirements are necessary to access a work at home internet business opportunity. Nada! Zilch! Your resume makes absolutely no difference, as no experience is required or necessary to access the variety of opportunities available.
What matters is the training, the available tools, and help and support to make it happen and I know where you can access each one of those things absolutely FREE. 🙂
Now there are a wide range of legitimate options available and they vary in terms of cost. Then there are some that you have to pay to access. This cost could be anywhere from $1.00 to get started to thousands of dollars. It all depends on your selected opportunity. But starting your own work at home Internet business free, sounds like a much better idea. Don't you agree?
Added to this, is the fact that your internet business is open 24/7 so you can make money even while you are asleep and of course you have the convenience of working from home. This is sounding better and better.
However, before you make your choice, there are a few things that I think are important for anyone who is about to get started on this adventure.
More: How to Get Started Online Free!
7 Things You Should Know About a Work at Home Internet Business
#1. You are self-employed.
This is the first thing you need to understand if you are about to get involved in any work at home internet business. As such, you need to have discipline, and motivation, as it is you responsibility to build your business because you are now an entrepreneur.
This requires an investment of your time and effort, since you need to put in the required work to make it a success. So you need to have the right mindset.
#2. There are various options you can access.
You can purchase an online business or start your very own from scratch. You can sell stuff online via your own online store and there are a number of options here as well including Amazon.com, or via your own website. In addition, you can also get into affiliate marketing by promoting the products of others.
#3. You've got a global market.
Think about the billions of people that are online, so you can promote to a wider market as opposed to just a local market and of course a wider market translates to more sales.
#4. You can determine your level of income.
With the work at home internet job, you are more than likely working with a fixed income. However, with an internet business, how much money you make is really up to you. Sometimes you can make more money in one week or a month than someone's annual salary.
#5. Promotion.
The same way you would promote a brick-and-mortar business is the same way you need to promote your Internet business. People who are searching for the information you are providing, need to know that you are out there and the only way they would know that, is if you are visible to them.
If you don't have traffic, you don't have a business. You can promote your business via social media, as well as with paid advertising such as PPC campaigns, Facebook ads etc.
#6. Do something you are passionate about
It's always better to do something you love or have a passion for.
This means that choosing the right niche is important. One of the cool things about the internet is that it has created thousands of niche markets. For example, if you are passionate about proofreading/editing, selling art, fishing, music, or even a charitable cause, you can set up your internet business accordingly. You'll simply need a website to do this.
Having a website means more people can find and access your services. For more information on finding niche ideas you can click here.
#7. Education is the key to success.
This is most important above all because having the right foundation can make all the difference. In a nutshell, you would need to know what to do and how to do it well, in order to make your online business a success and reap the rewards of your investment.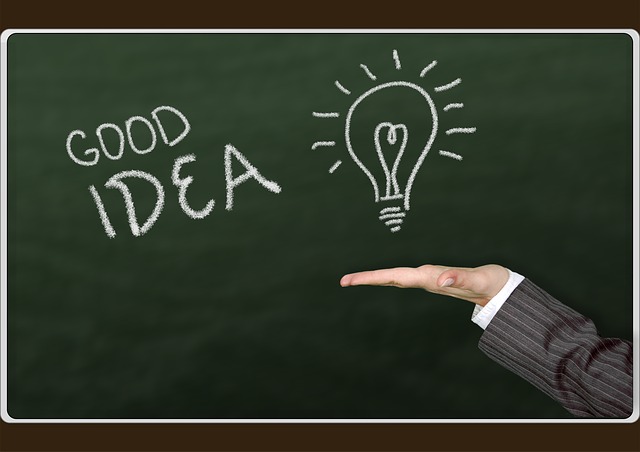 As a result, regardless of the opportunity you access, you want to make sure that you have access to training and information that can help you make a success out of your new found venture.
Help and support, which is equally important, especially if you are new to the idea of a work at home internet business. Help and support are two crucial elements and can often be motivating factors, as some people tend to give up and become discouraged because they feel as if they don't have the right help and support with their selected opportunity, even though the potential is there.
My thing is, focus on what you want to achieve; keep that at the forefront of your mind always and work towards achieving those goals. If others have done it, so can you! But you have to want that success enough to go after it.
I hope these seven points alleviates the concerns you may have had about a work at home Internet business.
More: How to Get Started Online Free!
One Final Thought I Want to Leave With You
Building a business is a long-term process and while accessing the right opportunity can also make a difference, it's important to put in the required effort. Any opportunity can be the right opportunity but the success is not going to fall in your lap. Come on now, you know I am right about this.
It takes hard work and perseverance to reap sought after rewards. It's like planting a tree. It starts with a small seed and once you provide the right conditions, that seed grows into a tree. It takes time, but eventually it yields its bountiful fruit.
I am sure you can relate to that analogy. The same principle applies when you are starting and growing your own internet business.
So now you know what's what and if you've got that entrepreneurial mindset and you are ready to see what a really fantastic and FREE opportunity should look like, then you need to click here and find out what you've been missing! I guarantee you are going to love this one.