How to Find Real Legit Work From Home Jobs?
Are you getting frustrated trying to find a legitimate work from home job? Does it seem like the more you search, the less appealing it all seems? So now you're wondering if there are any real legit work from home jobs? Well, my answer to your question would be "Yes, there are real legit work from home jobs out there." While a number of you may be questioning this, based on your own experiences, my question to you is "Could it be that you've been looking in the wrong direction for an opportunity?"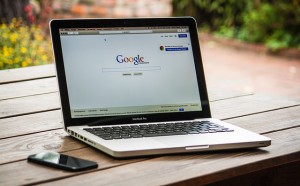 I've been fortunate enough to avoid the scams out there and believe me there are plenty of them.
So in this post I'll share with you what to look for while in pursuit of your legitimate work from home job and how to avoid the scams. I'll also share with you a few opportunities you can look at to earn that extra cash from the comfort of your home.
However, let's make a deal here. The deal is, that you'll have to utilize the knowledge I am about to share with you to determine for yourself whether or not the opportunity I am sharing with you is legitimate or not. That means you'll have to investigate the opportunity and get back to me. Do we have a deal?
There is a simple but important reason why I am suggesting that you do this. If you put into practice the knowledge I am sharing here with you, then you can easily distinguish the scams from the legitimate opportunities. So let's get stated!
Read More: Legit Work From Home Opportunity
Let's Start with the "Opportunities" to Avoid!
You want to avoid any opportunity that requires any or all of the following:
1. Payment of any kind up front for the "job".
This is not standard practice when you are being hired for a job. As such, I would advocate for anyone, to stay away from "opportunities" requesting a membership fee etc.
Those sorts of things just do not sit well with me at all. You should not have to pay anyone anything if they are going to hire you for a job. Red flag! You don't ever need to part with your hard earned cash that easily.
2. High-pressure sales tactics or hype.
These are merely marketing tricks to get you to part with your money. The only person that benefits is the person receiving your hard earned cash.
If you feel as though you are being pressured in relation to an opportunity, don't entertain it. If the offer is expiring, let it expire! Please do not rush into anything you don't have enough information about.
3. Sharing your personal information up front.
If this "real legit work from home job" is requiring personal information like your bank account number and or social security number up front.
Uh, hello? Don't even give it a second thought. Simply close that page or click on that back arrow and keep searching.
4. If there is the promise of tons of money without little to no effort.
There is absolutely no truth to this. No one makes a ton of money without investing time and effort. Ask any successful individual out there, they will tell you that there is no shortcut, especially if your plan is to make a great deal of money.
The ABC video below shares the story about stay at home mom, Tracy Hollis and the experiences she had, when she was looking for a legitimate work from home job.
I have no idea if she's found anything to date, but the video and her experiences reinforces the information I am sharing here with you to help you avoid those scams.
For more safety tips and guidelines to keep in mind when, check out the information provided by the Federal Trade Commission, on looking for a work-at-home job.

Do You think You Can Learn From My Experience?
I know that with all the scams out there, this can be discouraging but you can learn from my experience to find the opportunity that is exactly right for you. Now that you have the tips to avoid the scams, you just need to be a bit more persistent in your search but I'll help you with that as well.
When I started looking, that's exactly what I was looking for "any real legit work from home job" but I was not finding what I was looking for. However, I kept searching but I was not in a rush or anything, since I already had a job.
Initially, my priority was finding something I liked from which I could make some extra cash. That changed eventually because of the opportunity that I found. However, let's not get ahead of ourselves just yet.
Like I said, I did not rush into anything but I took my time and so should you, because you want to make sure you find the opportunity that's just right for you. You can read all about my search here.
For me, it turned out that I did not want a work from home "job" after all, since I already had one. I did not want to be tied down to more deadlines. As such, something flexible was what I needed to fit into my schedule.
However, if this is the way you want to go then you still need to know where to look.
Read More: Legit Work From Home Opportunity
Finding That Real Legit Work From Home Job
A bit of digging is often required when you are looking to find that opportunity that is right for you. So don't get frustrated if you haven't yet found what you are looking for. The path to dream fulfillment is not often as simple and straight forward as getting directions from Google mapquest. So hang in there.
While I kept digging, I came across a few writing opportunities but I still did not bite. Because I wanted to make sure that's what I really wanted to do.
However, if you are into writing, then freelancing is a good way to go. You have that flexibility of working from home, but you may still have the deadlines to work with.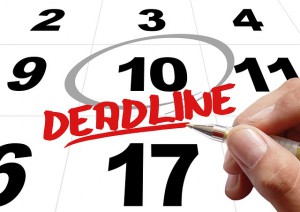 So if you are interested in legitimate writing opportunities out there, here are a few you can check out. Freelancewriting.com, Hirewriters.com, elance.com and the likes. For a few hours a week you can make some extra money on short-term projects.
If you are into sales, then Avon and Mary Kay may also be alternatives. However, you may be required to make a small investment for samples or inventory. Having a website to do this, would offer a lot more flexibility though. All the same, it's something you can check into.
Another alternative in this area is Stella & Dot. No inventory required or upfront cost and you have options here, if you're looking to work from home. You can become a stylist and host "jewellery parties" for your friends and family, or you can become an affiliate.
As a stylist, you actually get the jewelery so that your clients can see the pieces and even try them on to see how they look. If you are interested in becoming an affiliate, then you'll need a website as well. These are either or options, since you are not allowed to do both. For more information on Stella & Dot, click here.
Yet another recommendation is LinkUp.com on which you can search their job boards for "virtual" or "telecommuting" job titles and skills. You would find a wide variety of options here.
Some individuals recommend checking on Craiglist and while there may be some legitimate jobs posted there, I am a bit skeptical. For me, it's not an option I would exercise, but then that's just me.
Read More: Legit Work From Home Opportunity
A Few Legit Work at Home Business Opportunities.
Let's just step away from the work at home jobs for a moment and look at the work at home business opportunities. What's the difference?
Work at home jobs are just that and they come with deadlines and a fixed income, whereas a work at home business opportunity is you having your own business. That comes with a bit more responsibility since it is up to you to make it work. However, there is flexibility, working on it when it's convenient to you, you can determine your level of income, and it's long-term.
Shopify is great opportunity for an online business. If you have ever been interested in owning your own store then Shopify is a great place to start. With Shopify you can have your own personalized online store.
You'll get a 14-day Free trial and after that you pay a monthly or annual fee for your store. Consider that rent, only it's far less that what you'd have to pay to rent an actual brick and mortar store.
Two other options include Zazzle.com and Cafepress.com. With these two opportunities, you can create your own designs for sale. No inventory required. You simply create your designs for T-shirts, mugs, or whatever item or items you are interested in and earn a commission on the sale of the item/s.
There is no cost to you to do this either. So if you a looking for a "side job" these are two great options as well.
One of the best online opportunities I have seen to date is Wealthy Affiliate. If you want to carve out your own little business niche but have no idea where to start, then WA is the place to learn how to do that and earn money as well.
You can get started for FREE right away and learn the ins and outs of having your own online business doing something you are passionate about. All you need to do to get started is create your free member account and you are on your way.
While there are other real legit work at home jobs and opportunities out there, I just wanted to share a few with you from which you can get started with right away. In future, I will have a resource page so feel free to bookmark my site.
Remember, the key thing is, once you know how to avoid the scams, the legitimate opportunities are going to be easy to find.
I hope this information was helpful and that you are encouraged and feel confident enough to take action and find that opportunity that's right for you.
You are also invited to share your experiences about this issue with us in the comment section.
Looking forward to hearing from you.