If you are looking for the best paid online surveys to make some cash from home, then you definitely need to read this! Truth be told, I have none to recommend to you. Why? Because you can do a lot better! Surveys are not the best investment of your time. So stick around! You won't be disappointed.
First, let me just say, thanks for being here 🙂 I appreciate the visit. I hope that I can inspire you to challenge yourself and do something new and very rewarding today.
Like I said, when it comes to the best paid online surveys, I've got none that I feel comfortable recommending to you. They are really all the same. EarningStation is closed so that's out. Some people recommend Swagbucks, InboxDollars, OpinionOutpost and few others. But the same thing happens across the board with these paid online surveys.
What You Need to know About Online Surveys
Now the thing is, when it comes to earning extra cash with online surveys, it varies and it's not the same for everyone. Some people make a little extra money and some don't.
If it's one thing you are guaranteed with online surveys, is that you may become frustrated at some point. That's the experience of the majority of the people who attempt to make money with paid online surveys.
In addition to which, the money is NOT the best. Especially when you compare it to other opportunities.
Now don't get me wrong. For some people, surveys are a great way to make extra money. Hey why not get paid for your opinion right? But why frustrate yourself just to earn points for rewards or cash backs? Come on now.
Most likely you've been caught by the fact that these survey sites claim to have paid millions of dollars to their members. Maybe that peaked your interest a bit and that's understandable.
But think about it. If they've got millions of members, then it stands to reason that they'd pay out millions. Right? Even if it's just $30. A little bit to millions of members adds up.
Why Surveys are NOT your best Option
Now I am sure that you appreciate the fact that you can make some money from sharing your opinion. Maybe these online surveys have been working for you. if that's the case, then great.
But most likely that won't always be the case. At some point, the opportunity will dwindle and you won't get the same amount of surveys. One key fact that most people don't get about surveys is that your demographics make a difference. That one factor determines whether you get a survey or not.
If your demographics are not relevant to the surveys on hand, then you won't get a survey. What are you to do in the mean time while you wait for a survey to finally request a cash out?
So you could be playing the waiting game just to make some extra change or some points you can exchange for some sort of reward. Time and time 'again, survey reviewers have expressed their disappointment and their frustration with the survey sites they are accessing.
Best Paid Online Surveys: Buzz or Bust?
For us, even the best paid online surveys are a BUST! There are way too many contingencies to navigate, and too much time needed, simply to make a small sum of money. Apart from that, survey quotas and mid-survey disqualifications, deny you the opportunity to earn any sort of points or cash, as minimal as it might be.
Why not spend your time doing something better than surveys? Especially if you want some kind of a substantial income. Earning $0.50/survey surely isn't going to get you that, especially when they are intermittent.
Passive Income is Where It's At!
If you like the idea of making money even while you sleep, then you need to do something different. What I am suggesting is by no means a get rich quick sort of thing. If passive income is some thing that you might be interest in, then pay attention.
I make my money via affiliate marketing. Perhaps you've heard about affiliate marketing maybe you haven't. But when I first encountered the opportunity, I had no idea that something like that even existed. I knew about drop shipping but not affiliate marketing.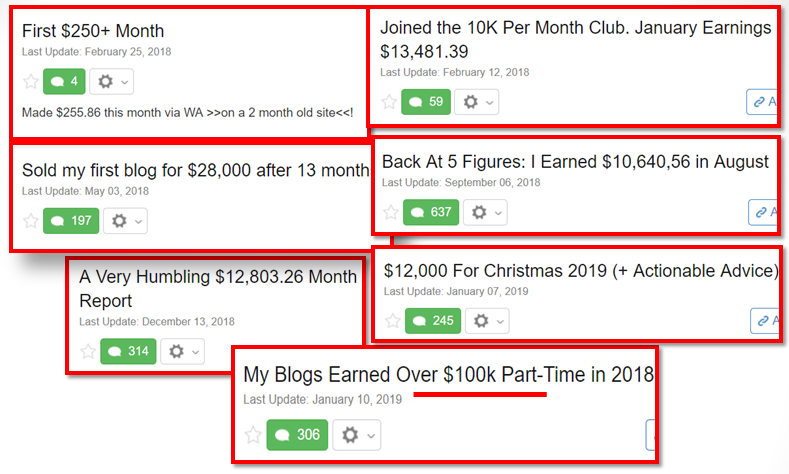 Needless to say, I jumped at the affiliate marketing opportunity, because I saw the potential. I had no doubts and I did not hesitate. I didn't stop to think, well "What if this doesn't work for me? You know sometimes we can do that to ourselves. Talk our way out of a really good opportunity because of fear. But that didn't even enter my mind.
But even so, I had to change my mindset. Believe it or not, I had this fear of making money online. I kid you not. There I am learning how to make money online in more ways than one, and I am hesitating to put what I'm learning into practice. I know, it sounds crazy right? But that was me.
Changing My Mindset
So how did I change my mindset? Now I know that this is going to sound funny but it's true. It makes me chuckle every time I think about it now. My mindset started changing when I started playing Monopoly Millionaire. I kid you not.
That game changed my perspective totally. If you've ever played, then you know how different it is to the regular monopoly. You have to have a millionaire mindset to win that game.
So my trepidation wasn't about whether I could set up a website and create content for it. Hey you are here, so that part of it is done. What was mind boggling was how lucrative affiliate marketing is.
Who wants to be a millionaire? LOL!
I just could not see myself making that kind of money. Strange right? I mean some people want to be millionaires. That's their goal. For me, becoming a millionaire was no where near any one of my goals, but having my own business was.
So affiliate marketing was a great way for me to have my own business, and affordably so. It cost way less to start an online business than it does to start a brick-and-mortar one.
Now I don't know if any of this is resonating with you. But if I can do this, so can you. Understandably, affiliate marketing is not for everyone. Some people don't like the idea of writing articles for a website and some prefer having an online store. That's understandable.
For example, my sister loves Forex trading. She's losing and making money, but she understands the risks involved and she loves every minute of it. Me, I love writing, so creating website content is not a problem for me.
Now you might be telling yourself that affiliate marketing sounds like a plan, but you are not crazy about creating content for your very own website. Then you can get yourself a done-for-you affiliate marketing site.
Now doing something like that will cost you but the investment is worth it! You can even get yourself a done-for-you drop shipping store, if that's what you prefer instead.
Finding the Training and support
It's important to find what you like, if you are getting in to something online. Hey, don't worry I am not going to leave you hanging. But keep in mind that whether it's affiliate marketing, drop shipping or whatever, you decide to do, having that training and support is important.
Listen to me carefully now. You need three things to be successful online.
Opportunity
Training
Support
That's it.
I've got two great recommendations for you so you can get exactly that. Now if you want to get started free and you feel like you can do this yourself, then click here. This link will take you to Wealthy Affiliate. You'll meet a bunch of people who are doing the same thing I am doing and loving every minute of it.
If however you think that creating content is not something you want to do and you would rather have a done-for-you affiliate marketing site, then click here. This link will take you to Human Proof Designs (HPD). Even if you want to get yourself a drop shipping store, you can get that at HPD as well.
You can also get HPD to create regular content for your website as well. You can even get yourself a website that's already making money. So you've got some choices at Human Proof Designs.
Wrap Up: Best Paid Online Surveys
Hey, listen surveys are good for spare change, but your time is much more valuable. Don't you agree? If you are looking for financial independence, then not even the best paid online surveys will get you there.
If you are serious about making money from home, then Wealthy Affiliate and Human Proof Designs are two great places to get started.
So that's all from me. I truly hope that I've given you something to think about. Thanks for being here and be sure to let me know what you decided to do and if I can help you in any way. Just drop me a line in the comment section.
Remember, Nothing Changes if Nothing Changes.