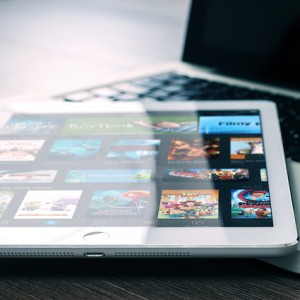 When I created my Facebook account, I did not start using this new account right away. I remember though when I actually started using Facebook the first post I received from a family member was "Welcome to the 21st century." Lol. That to me was absolutely hilarious and I explained to that family member that I actually had the account before and that I just never used it; so I was not exactly that backward.
Now that I've been on Facebook for a while and have connected with family and a few friends who live in various parts of the world, the Facebook bug has not bitten me the same way it has bitten others. The manner in which some people use it, I have to wonder if that's all they do.
OMG! I Need To Update My Profile Picture!
I see profile pictures changing at a steady pace and if Facebook had a competition for that sort of thing, I know I could definitely recommend a few people to take up that challenge, since they might have a good chance of winning.
Now, if that's how some people want to use their Facebook account then I have no qualms with that, but some people take this to extremes and I have to wonder if these individuals are thinking about what they are doing?
Admittedly, it is nice to see what other people are up in the various parts of the world.  However, I don't need to see people in their underwear or dressed in next to nothing. Know what I mean? Why can't they save that sort of thing for the privacy of their bedroom?
But that's beside the point. The point is I think the platform could be used in a more positive manner by some of these individuals. You know what? Maybe to them they think they are using it positively. Hey who knows, let's just hope their employers or potential employers don't see it.
Here's a question to consider though, "Do you think that there is a relationship between Facebook and the "selfie" obsession that's been going on?" You are invited to share your opinion on the issue in the comment section of my site. I am looking forward to hearing from you!
Please be assured that I am not bashing anyone if that's how they want to use the platform, so that others can see what they are up to, then so be it, but that's not my cup of tea. As such, quality interaction was one of the reasons why Wealthy Affiliate became my new Facebook.
Read More: Make Money With Your Facebook Account
The Addictive Qualities of Social Networking Sites
Then there are those who deprive themselves of a good night's sleep for fear that they might miss the latest posting from a friend or the people who they are following. Seriously?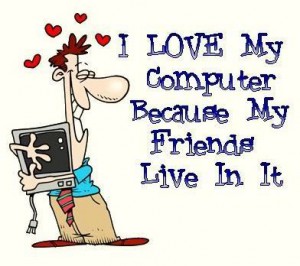 Why the need to be in the know in such a manner? Could you not catch up the next day? Oh my goodness, what am I saying? Wait and catch up the nest day? That statement might very well be considered blasphemous by some individuals. 🙂
I think the idea of having Facebook and the other social networking sites is fantastic. However, some individuals suggest that these social networking sites may have some addictive qualities. This concern has led to the development of a Facebook Addiction Scale, Facebook addiction quiz and the coined term Facebook addiction disorder.
While I am not addicted to Facebook, as I don't really check my account as regularly as others might, given my experience with Wealthy Affiliate (WA), I may have to agree with the notion that social networking sites may have some addictive qualities.
For example, I log in to WA first thing when I come home from work because I want to see what others have been up to. Even when I get Facebook notifications, I go to my WA notifications first and sometimes I don't even check my Facebook notifications. What?
What is Wealthy Affiliate About?
Although Wealthy Affiliate is not primarily a social networking site (learn more about Wealthy Affiliate), it provides the opportunity for social interaction in a similar fashion. I can instant message (IM), chat live, follow others, they can follow me, and like I mentioned, I get notifications of what other members are up to within the community.
However, that's where the similarities, between Wealthy Affiliate and Facebook ends and there are a few more reasons why I am more tuned in to Wealthy Affiliate as opposed to Facebook and it begins with the fact that WA is an online community that provides an opportunity for me to:
Make money online
Learn something new every day
Make my dreams a reality
Do something that I am passionate about
In other words, I use my time a bit more productively at Wealthy Affiliate, since this is where I found a legitimate work at home business opportunity, and there are countless members of WA who would echo the same sentiment. If I were to share fellow members' sentiments on the opportunity provided by Wealthy Affiliate, we'd be here for a while, so I only included a snapshot below of some community activity.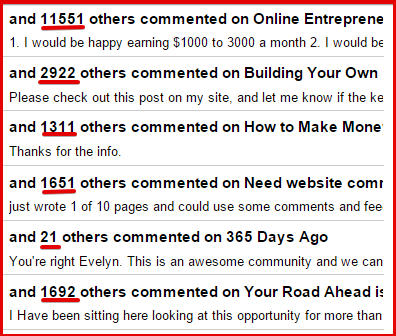 Read More: Make Money With Your Facebook Account
Then again I prefer to give others the opportunity to check things out for themselves, so that they can be better informed and as such, make a better decision about things that are important to them.
So I am extending an invitation to you to do just that. If you are looking for a legitimate work at home business or a genuine work at home job to make money online and help make your dreams a reality, doing something that you are passionate about, then check out the Wealthy Affiliate community and get the facts.
Learn about how it all started and see if I am not speaking the truth to you. Get your information on this great online community; make it a fact finding mission, it does not cost you anything so you've got absolutely nothing to lose.
You do that and you'll understand how Wealthy Affiliate became my new Facebook account.
To your success always.
Vanessa