Are Toshiba Laptops the Best Buy even when they are on Sale? Are you looking at Toshiba Laptops for your next computer purchase? Then you'll definitely want to read this article before making your final decision! When it comes to purchasing a laptop, I want value for my money. You can relate right? So being the owner of a Toshiba Laptop, I thought I'd share my experience with you.
So, what do you think?
Are Toshiba Laptops the best buy on sale or not? Well, it's a mixed bag of results. But please be sure to share your experience in the comment section below? Hey we look forward to it!
So would I buy another Toshiba Laptop? Hmmn?
Well, not that it matters to you how I spend my money. But the fact that I have an online business, means that I should have a proper functioning computer; laptop or desktop. Needless to say, that goes for anyone really, even if you're not working from home.
If you're a novice buying a computer, then you might or you might not buy the first laptop that's suggested to you. YOU might be the one to do your research to make sure that the laptop you're looking for, fits your need etc, etc, etc. But in any event, when you've invested money into purchasing a product, you have the hope that it fulfills your expectations, right?
Well, here's my experience owning a Toshiba Laptop.
Read: How to Make Money doing what you love!
My Toshiba Laptop Experience
When I got the computer, I loved it! It looked great and it functioned well. I looked forward to using my new sleek fancy machine. But my joy was short lived. I soon noticed that sometimes the laptop took a bit longer to come on. Now this was a bit disconcerting but somewhere in the back of my mind, I was hoping that nothing would go wrong.
But that was not to be.
It got to the point where my Toshiba Laptop would not turn on! I'd turn it on and I'll hear it processing; sounding like if it's coming on, but to my disappointment, it would just shut itself off. What the hell, right?!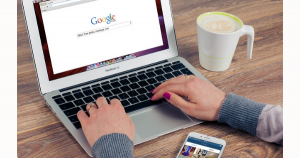 So like any sane person, I asked Google for a fix. I mean, I want my Toshiba laptop up and working. Hey, I've got articles to write and money to make. Come on now, start working already!
Okay, so Google gives me a few ideas. But what I also discovered in my Google search, was that other people were having the same issues with their Toshiba laptops. Well, whaddya know?!
Anyway, one suggested solution that seemed to work, was to temporarily remove the battery then put it  back in. So like any diligent student, I did that.
Well, if I remember correctly, that worked a few times.
But seriously, who needs to be removing screws and a battery and reinstalling them every single time, to get it a laptop to work? After all, that's so… NOT the way the darn thing was made to function!
In any event, like I said, removing the battery worked a few times and then it didn't.
It got to the point where the laptop wouldn't even come on when I plugged it in sans battery. I've got to say, it was most frustrating, having to go through this day after day. Every time I turned it on, I'd hear it processing and I'd be hoping that it would come to life. But all I got was "phew." You know, the sound it makes when it shuts down?
Having to go through this was really "harshing my mellow."
I had to exercise some serious self control, so that I wouldn't fling the blasted thing out the window. That's to tell you how frustrated I got with this Toshiba laptop.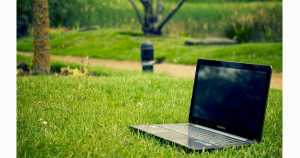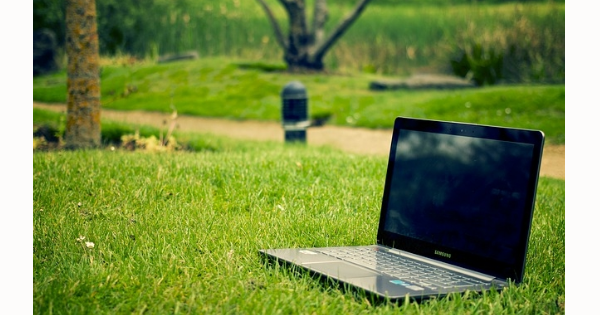 Quit playing with my mind already!
Even so, I was still hoping that it would miraculously begin to function normally again. So after a couple of weeks of not using it, I took it to one of my IT friends. Would you believe, the darn laptop came on with him? Bloody hell! Quit playing with my mind already!
Of course, the fact that the laptop it came on, he couldn't detect anything wrong with it. But just to be safe, he transferred the information from my laptop onto a memory stick, which was the plan anyway.
So I bring my Toshiba laptop home, hoping, but in the back of my mind I just knew I was hoping in vain… Well, guess what happened when I turned it on? Yep, processing sounds then "phew." Arrgghh!
Now I know that laptops have a certain lifespan, but my Toshiba laptop died way too soon for my liking. It did not even make two flippin' years! My Mini HP which I bought so many years ago, outlasted that Toshiba Laptop. Go figure! I've had my Mini HP for so long, that I can't even remember when I bought the thing. But that little baby saved the day!
So where did I go wrong?
Toshiba Laptops Reviews
Well, what I did not do was look at Toshiba Laptop reviews. Well, I did and I didn't. I checked it out on Best Buy and didn't do any more research on it. I know, I should have exercised better judgment. But hey, spilt milk and all that jazz…, so let's not go there.
When I did look at the reviews, after the fact, guess what I found. Toshiba laptops were freakin' last on the list! In other words, Toshiba laptops weren't rated as the best buy at all. Surprise!
Okay, now this is not to discourage you from buying a Toshiba Laptop if that's you're heart's desire. You can click here to check them out and see for yourself. Maybe I got a bad one in the mix. Hey who knows? But if more and more people are having the same problems with this laptop, then something is up for sure.
I just know that for me, a Toshiba laptop was not the best buy at all. So whether Toshiba laptops are on sale or not, I doubt I'll be repeating that experience. Ever!
It could be a Toshiba Ultra-book, a tablet, I don't care, I won't be buying another. Nuh-uh. Not that my one little purchase would make a difference to their bottom line. But that's a level of frustration I can live without. Sorry Toshiba, but I refuse to put myself through that experience again.
Hey, if you have a Toshiba laptop, and it's working out for you, that's great. If it's not, then you can always check out my personal preferences below!


So what's your preference?
As always, great chatting with you and thanks for dropping by. I look forward to hearing from you, so why not share your experiences with me and my readers? Oh, and if you want to learn how to make money doing something you love, then link up with me right here!
Take care, until next time.