Wealthy Affiliate, was absolutely a no-brainer for starting my online business.  I must confess, starting an online business was not one of my goals for 2014. I did however, have a goal of starting a business, but I had no thought of taking it online.
While I wanted 2014 to be different, a year of change, some of my immediate goals were: become a certified proofreader, look into owning my own business, and try online dating. Yep, my family would like to see me married. Oh well. What can I say?
Fast Forward
I had my information on my chosen proofreading course, and I actually registered on a dating site and flirted with someone. Did he flirt back? Yes he did! I am happy to report. Anyway, let's not get carried away here, back to business.
I knew what I wanted to do as far as having a business was concerned and from time to time, I'd look in the classifieds for possible rental spaces and businesses that were up for sale. I was also hoping to get my brother's help in the process.
While looking at work at home jobs related to proofreading, because I like the idea of working from home, I stumbled on to Wealthy Affiliate (WA) and here I am with my own online business.
Did my goals change? Absolutely not! I simply saw more opportunities to achieve my goals and so much more, being a part of the WA community.
Not a Newbie to Online Business
While I had some experience related to having an online business (some years ago), the experience at Wealthy Affiliate has been extremely different by far. Although I did not create an account right away, I learnt so much for free, it was simply amazing.
Did you get that? I got free information related to having a successful online business. Unbelievable, right? But very true.
Regardless of whether you are a newbie or not, the free training at WA provides valuable insight and a good foundation in relation to understanding, developing, and establishing your business online. You too can get started for free by clicking right here.
Successful Business Requires Work
Keep in mind, online or otherwise, having a successful business requires work. Apart from being your own boss, being the owner of a business means, you are responsible for its success as well as the income outcome.
As such, you have to be motivated and put in the required effort, so disabuse yourself of the notion that online business equals automatic success, you still have to work at it.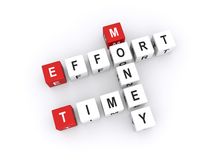 The good thing about being with Wealthy Affiliate is that you get the help and support you need to make that happen.
So, why not give yourself the opportunity and get a free starter membership and put yourself on a path to financial well-being and success.
To experience Wealthy Affiliate and access your first FREE lesson click here!
If you have questions or need additional information, please do not hesitate to drop me a line. I look forward to hearing from you.
Sincerely
Vanessa