Have you been looking for tips to win the lottery?
Are you one of those people who say to yourself, "I Want to Win the Lottery!?" Cash for life sounds good doesn't it? Even so, if you're looking for tips to win the lottery, then here's what you really need to know, if you're dreaming of striking it rich with the lotto.
Here's what I'm about to share with you on the issue:
First of all, let me just say that you are not alone in your quest to find those elusive tips to win the lottery. That's why the odds are what they are. But you know what's interesting? The fact that people like yourself are looking for tips and tricks on how to win the lottery, despite the odds. Now check this out.
There I was, doing some keyword research for another article and the words "I want to win the lottery" popped up as part of my search. Of course those keywords peeked my interest, so, I thought I'd check into it a bit more and see what else people were searching for online with regards to wanting to win the lottery. I must say, what I found was pretty surprising.
Check out: How to Make Money Doing what You love!
Here's what some people were searching for online:
Tips to win the lottery
Secrets to winning the lottery
Ways to win the lottery, and even
Best way to win the lottery guaranteed
Uh-huh. Right.
Winning the lottery, the ugly truth
Here's the ugly truth about that pipe dream.
Okay, so here's the reality of the situation. Did you know that 70 percent of lottery winners end up bankrupt? Whoa, that's high! That happens because these lotto winners feel as if they have a bottomless money pit and they don't pay attention to how they spend the money. Additionally, some of them do things that cost a lot of money, like gambling, using drugs, etc.
Now I am not saying that this is something that might happen to you. You might be the one to manage your money much better than that. So why not manage how you spend your money now? Why waste it on something you're not even getting any returns from?
Hey, I get it.
Playing the lottery can be a bit addictive. 
Maybe you've been close to picking the right numbers and you feel as if you'll win soon enough. Am I right? But how long now have you been "close to picking the right numbers?"  A year, two? Most likely much more than that right?
In addition to which, you most likely feel encouraged by seeing other people win.
So you feel as if this can happen to you as well. But have you given any thought as to how many people did NOT win? Most likely not, because that kind of negativity just does not fit into your dream of that big win. Because you just know that one day, it'll happen for you. How long have you been hoping for that big lottery win?

Lottery Dominator?
Ever heard about Lottery Dominator? Created by Richard Lustig, he's convinced that his Lottery Dominator system, can give you the best tips to win the lottery games. Lustig came into prominence for winning over $1 million in prizes in seven state-sponsored lottery games from 1993 to 2010. His idea? You don't play the lottery, it's a mathematical thing…
Now, I have no idea if his system works or not and I ain't about to try to find out. But my concern is, just how legitimate are these tips to win the lottery? Hey, you can click here to check it out Lottery Dominator for yourself if you like. The thing is, if these tips were on point and there was a guaranteed method or way to win the lottery, then don't you think that more people would be winning at it? Okay, I hear you, maybe people just don't know about his system. Even so, my recommendation would be to save yourself the hassle.
Now if you're a lotto play, I am NOT judging you. But my question to you is this: "Is the lottery really your best hope for financial independence? Think about it.
The majority of people who try to win the lottery, using tips or not, haven't won anything thus far. Are you part of that majority? If that's the case, then you along with this majority, have most likely spent a good bit of money on lottery tickets, with nothing to show for it. Even so, you're still dreaming of striking it rich with the lottery, am I right?
So then, how about a little reality check?

Waiting on the prospect of instant wealth?
Regardless of the offered tricks and tips to win the lottery, according to Powerball.com, your chance of winning the lottery is 1 in 292 million! Hardly inspiring isn't it? You'd have a better chance of being struck by lightning!
But here's what's even more shocking than your chances.
Now for some people, playing the lottery is a form of leisure that they budget for. But even if you're in a good place financially, it seems evident that buying lottery tickets just really isn't a good use of your money, since there is such a low, low, low chance of success. If you're dreaming of buying a one-way ticket out of poverty, chances are you just might end up in poverty.
Believe it or not, the folks who can least afford it, are the ones who end up spending more on lottery. According to a Duke University study, "the poorest third of households buy half of all lottery tickets sold, and a big part of it has to do with advertising."  For example you most like see the ads on television for the Florida lottery, Texas lottery, even the New York lottery, or wherever you live.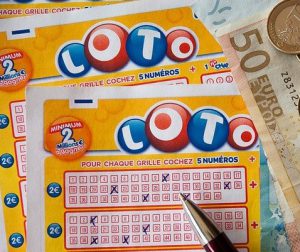 But check this out. According to Business Insider, Americans spent more than $70 billion on lottery tickets in 2014. Yikes!
So you and the entire nation, are sold this get rich pipe dream, but it hasn't happened for you yet, has it? You're sold the prospect of instant wealth, only you're still waiting for it. What an oxymoron; waiting for instant wealth.

Tips to Win the Lottery: Alternatives
There are better ways to grow your wealth!
There is no best way or guaranteed tips to win the lottery. If you're looking to improve your financial situation, there are better ways to grow your wealth. One suggestion is investing your spare cash in the stock market. You can put your money to work for you and grow a small fortune over time. But that might take too long, right? Hey, again, no judgment here. I'm just telling it like it is.
Another alternative is starting your own online business.
At this point you're probably thinking "Oh man, here we go again. Those things don't work." Oh really? Well, I've got news for you. Starting your own online business is a much better investment than waiting to win the lottery, that's for darn sure! But then again, if you've got a lotto mindset; instant wealth without any expended effort, then an online business won't work for you either. Sad to say but it's true.
The thing is, you've most likely spent way more on lottery tickets, than what it costs to start an online business. Think about this for a minute. What if you invested that money you spent on lottery tickets, into an online business that can make you money even while you sleep? Isn't that something worth looking into? But hey, that's your decision to make.

Ways to Make Money Online
Just so you know, you don't need any special talent or ability to start an online business and you can get started absolutely FREE! Now that's different isn't it? Start an online business for FREE! Seriously? Who offers that? Well, for starters, here are two great options to make money online:
1. Share your passion
With Wealthy Affiliate, you can share your passion online with your own free blog. You can earn money with Google Adsense as well as affiliate marketing. Click here to create your FREE Wealthy Affiliate account and start making money online with your own free blog/website.
2. Drop Shipping
You can start a drop shipping or eCommerce business with Shopify, Oberlo or AliDropship. If writing about stuff is not your cup of tea, then you can open your own online store and start drop shipping. Drop shipping is hot and it's only going to get hotter. Better yet, if you don't want to build your store yourself, then they'll build it for you for a fee of course. Click here to learn more about drop shipping.
3. Freelance Writing
If writing is your passion and you don't want your own free blog, but you want to write for other people to make extra cash, then you definitely need to check out Writing Jobs Online. With writing jobs online, you can determine your level of income, as you can choose to write as much or as little as you want to. You can earn money writing articles, ebooks, in your area of interest.

My Recommendation
Hey, listen, you can continue to spend your hard earned money on lottery tickets and hope to be that lucky winner out of 292 million. Or, you can invest in something much more lucrative and worthwhile and have the cash for life you're after. The "Powerball" is in your court, so to speak.
Winning at the Lotto/Lottery is a matter of luck and chance. There aren't any tips that I can offer you to win the lottery, as there aren't  any secrets to winning the lottery. If there were guaranteed tips, more people would be winning at it. While I understand the motive behind playing the lottery, there are much better ways to grow yourself a substantial income. Building your financial nest egg, does not have to come at such a high risk that offers you no real returns.
Hey, you're a smart person, take the time to check these ideas out and give yourself the opportunity to earn the cash you deserve! You've got absolutely nothing to lose here. I've made it easy for you to check out the various opportunities I mentioned to you. I've listed the links below as well.  So if you want to invest your money wisely for much better returns, then:
Click here if you want to share your passion and get started FREE with Wealthy Affiliate!
Click here to start your own drop shipping business FREE!
Click here to make money with freelance writing!
Hey, as always, please free to share your thoughts on the matter. Looking forward to hearing from you.
Chat soon.