After reading this MindsPay Review, you just might agree that MindPlay may be a much more suitable description of this online survey site. Now a number of people use surveys to earn extra money form home. Hey, if it works for you that's great. But to me surveys aren't really worth my time, since it's all about making extra change and redeeming gift cards.
If you are thinking of using MindsPay to earn some extra cash from home, then here's what you need to be aware of before you jump in. Just so you know, there are better ways to earn money from home.
MindsPay Review: Here's What You Need to Know
What is MindsPay?
Located at www.mindspay.com, MindsPay is a US based market research company that compensates you (the user) for your opinion on products and services. In other words, it's another survey company. Hey, that's how they find out about the products and services.
In appreciation for their members' valuable opinions via surveys and trial offers, they offer cash incentives.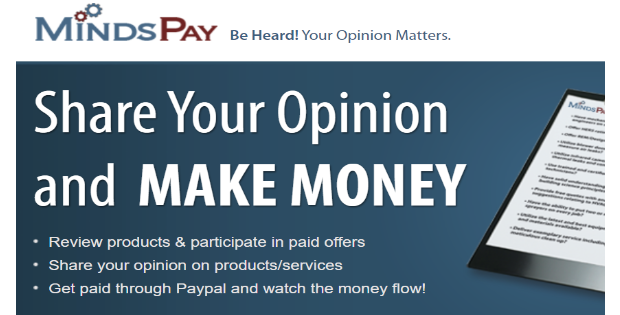 The company is based in Granville Michigan and unless you are interested in looking for a needle in a haystack, who cares who really owns it, right? In any event, not having that information, does not in any way prevent us from letting you know exactly what this um, "earn extra cash from home opportunity" is all about.
How To Make Money With MindsPay?
There are a couple ways in which you can make money with MindsPay.
You can make money via cash-back shopping, desktop services, focus groups,
Sign up for free and paid trial offers, and product testing,
Refer others to the program via their referral program.
You can also earn credits for completing surveys and PaidMails (reading emails)
How Much Money Can Be Made with MindsPay?
Here's a breakdown of what some of the activities might earn you.
Signing up to become a member of MindsPay gets you an instant $3 bonus
You can make at least $50 reviewing products and services
Completing surveys can earn you anywhere from $3 to $75.
Reading emails; up to $0.25 each,
You can also get free coupons and samples just for being a member.
You can get 10% of each members' earnings you refer to MindsPay.
Read: How to Cash in on Multiple Streams of Income 
When do I get paid and how am I paid?
MindsPay pays you cash via PayPal twice a month; on the 15th and 30th of each month. Which I have to say is better than most survey sites. Getting paid cash means that you can spend that cash how you see fit, as opposed to redeeming gift cards you just may not be interested in. It sounds appealling, but don't get too excited just yet.
MindsPay pays in multitudes of $50 and the minimum payout is $50. That means, if you've earned $145, you'll only receive $100. The $45 will remain in your account until you've accumulated enough for another multiple of 50 payout.
How Do You Join MindsPay?
MindsPay.com is free to join and you can do so by simply entering your name and email address on their sign up form. Once you've done this, you then verify your email address and complete your profile. Based on your demographics and interest, surveys offers will be emailed to you.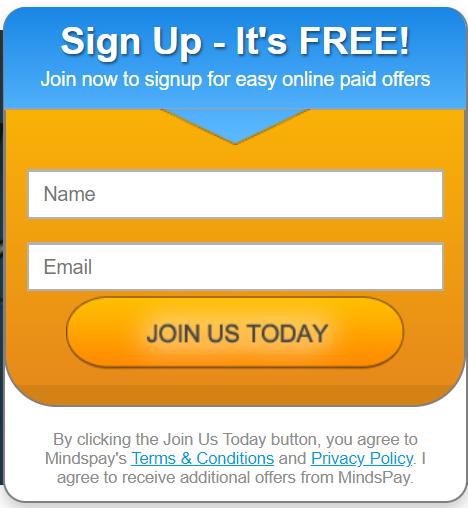 You can also log into your account and choose and complete activities you might be  interested in. But please note that MindsPay membership is restricted to U.S. residents, 18 years and older.
More: Get Paid Online Surveys vs Affiliate Marketing: It's NO Contest!
MindsPay Review: Hacks & Tips
Don't ignore the fine print
You know those terms and conditions that we don't bother to read because it all seem so technical etc., well you should really get familiar with and you'll see why in a minute.
Refer friends and family
It's a tip to earn more, but you earning more depends on the interest of the people you refer. Remember you make extra based on the rewards your referrals make. But if you don't know how to do this well, then it won't be much of an extra income to you.
MindsPay Complaints and Areas of Concern
In this MindsPay review, I'm sharing the good, the bad and the ugly with you so you need to pay attention here because you are about to find out why MindsPay seems more like MindPlay to me.
It won't help you quit your day job
Completing the various MindsPay activities might seem fun and easy, but it certainly isn't something to quit your job over. When you read the following complaint, you'll see why. But if you are just looking to earn extra cash sporadically, then who really cares right? Just know that it's definitely not a means of consistent earning.
This is trying my patience 
Making money with MindsPay is not as simple as it seems. As a result, there have been numerous complaints concerning the time it takes to accumulate enough rewards for your $50 minimum payout.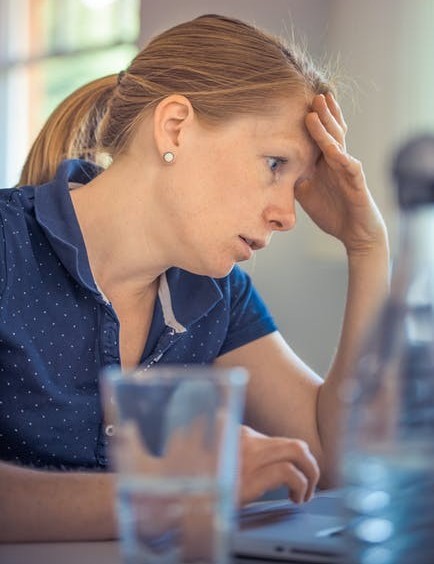 Even though they've got a low rate of survey disqualification, there is no guarantee that you will get those much needed surveys to accumulate the cash.
Trial offers aren't really free
Here is where you need to exercise caution for sure. While you can make extra money signing up for free trial offers, you still need to cancel them if you don't want to be charged. To get cash back from paid trial offers, you need to purchase something. In addition to which, your purchase needs to be verified before you can earn any anything on it and that process could take a while.
Rewards pending
So you signed up for some offers and took a few surveys eons ago but you are still waiting to be rewarded for these activities. That's because these completed activities need to be verified before being credited to your account.
But wait, it gets better. No, it doesn't. I am just playing. From the time you make your payment request, you'll have to wait at least one month to receive your payment. Remember this is all subjected to verification and all that jazz. MindsPlay right?
Read: 11 Crucial Factss No One Tells You About Online Surveys
MindsPay Review: Two Major Areas of Concern!
I hope that this MindsPay review has been enlightening so far. Now, if you think the above was bad, then you definitely need to check out these two major concerns when it comes to MindsPlay, oops MindsPay. My bad.
Cash incentives eligibility
To be eligible for cash incentives as a MindsPay member, you can't focus on surveys only. You also need to sign up for offers advertised by their partners. Crazy right?! But that's how they do things. I mean if you don't mind that, then knock yourself. But know that you still have to wait for payment from these third party advertisers.
Your Payment is NOT guaranteed
What the heck!? Yep! That's why you always need to read the fine print. Check this out. "MindsPay does NOT guarantee that a member will receive credit for a completed survey and offer." Let's just let that sink in for a bit. That means that after you have invested your time and effort sharing your valued opinion, they cannot guarantee that you'll get credit for it.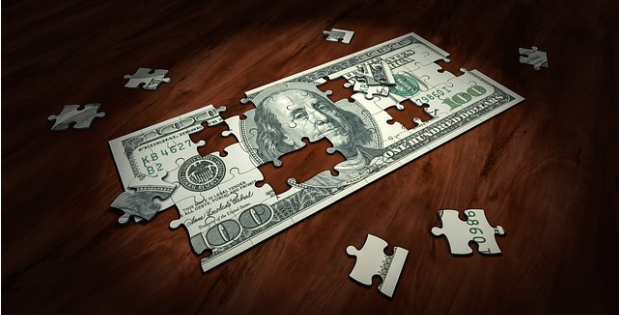 It seems as if MindsPay is saying to you that hey, we don't really care to reward you for you taking the time to complete the surveys we send you. I don't know how you feel about that but that's not okay at all.
But wait, here's the best part.
According to them, they'll try to "make reasonable efforts to track and report your signing up for offers but they can't guarantee you precision of the process." Oh, lawd, they cannot be serious! See why I say it seems more like MindsPLAY. That's why you always need to read the fine print, aka the terms and conditions.
But hey, this might not happen to you if you decide to sign up. It just might work really well for you.
So Is MindsPay Legitimate or a Scam?
MindsPay is totally legitimate but I can't honestly say I would recommend it to anyone hands down. Now I am not saying that it's not working for some people. But demographics play a huge role, when it comes to surveys. In addition to which, the complaints and concerns highlighted in this MindsPay review, are not to be taken lightly.
Of course the final decision is always yours concerning whether or not you want to try this. Just remember you were warned, if you find yourself getting frustrated while trying to earn some extra change from home with surveys and what not.
When it comes to earning with surveys, the stress and frustration just isn't worth it. You can do better! Spare yourself the stress and frustration of earning chump change. If you are looking for a work at home opportunity with which you can earn some serious cash, then you definitely need to check out my Top Free Work At Home recommendation.
Learn how you can easily start earning an income from home, in more ways that one.  Why not make a wise decision and gain financial freedom and flexibility in the process? Click on the link below, create your free account and learn about one of the best ways to earn extra money from the comfort of your home!